As you may know, I am a huge fan of hands-on projects and experiments. In college, I worked as a "Mad Scientist" at a science summer camp for kids ages 5-12. We built robots, launched rockets, and, most importantly, perfected the art of slime-making.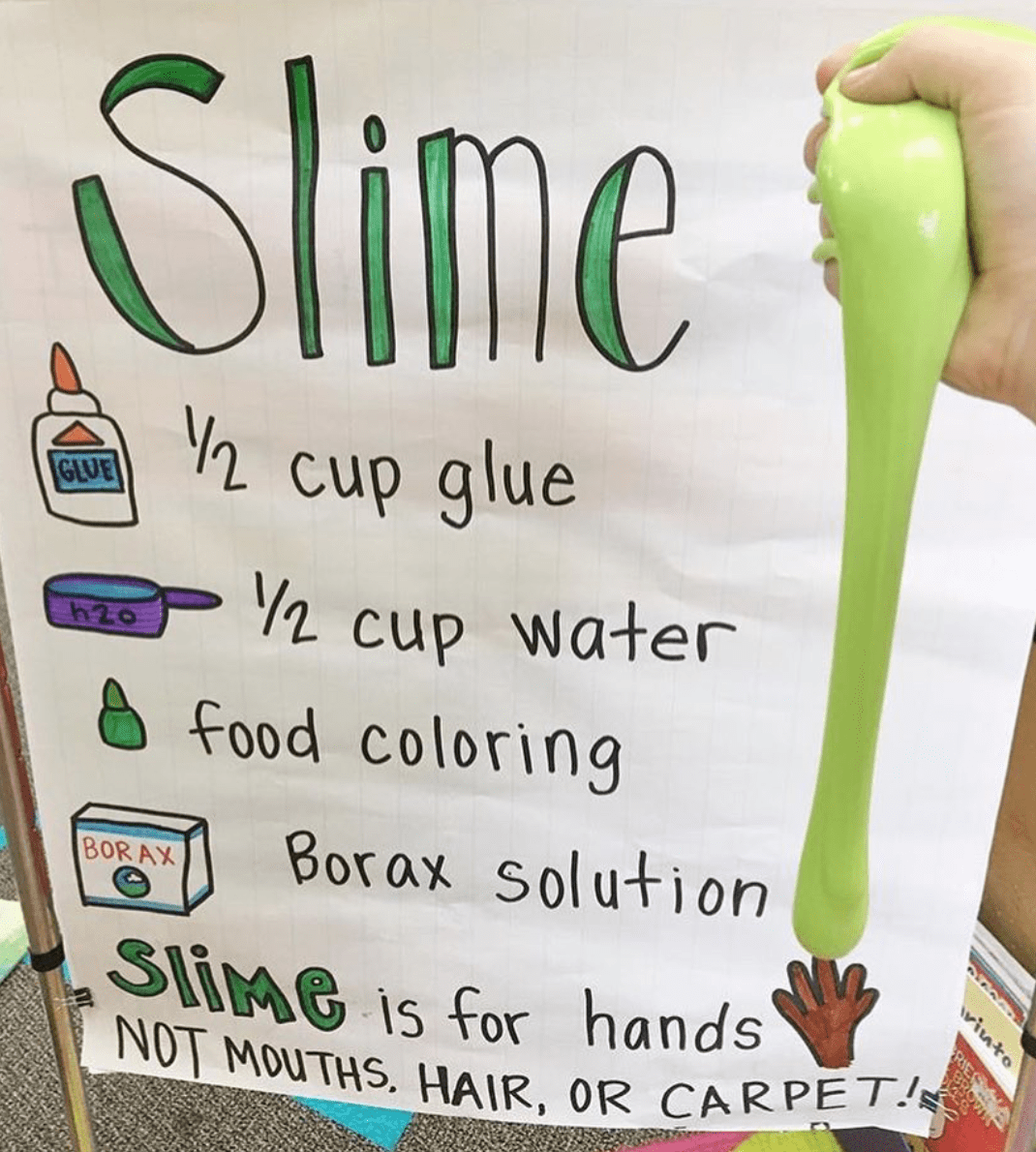 With the recent backlash caused by Borax laundry detergent, I decided to try some non-Borax recipes. (Although, after further research, some are saying Borax is safe after all).
That's when I discovered it: fluffy slime.
While Borax slime is fun to make, getting the ratio can be a bit tricky and you sometimes end up with chunky slime. I made two batches of fluffy slime, and they both came our perfectly.
Here's what you need:
white shaving cream (not gel formula)
1/2 cup white school glue
1/2 tsp baking soda
1 tablespoon contact solution (saline solution)
food coloring (since mine was supposed to be winter-themed, I made my first batch light blue)
Step 1: Squirt 3-4 cups of shaving cream into a bowl and add a few drops of food coloring.
Side note: As a lover of food dye, I learned that you can have too much of a good thing after dyeing my hands hot pink for 2 days.
Step 2: Add 1/2 cup of white school glue and stir.
Side note: this is how you make puffy paint, if you decide to skip the slime and start an art project instead.
Step 3: Add 1/2 tsp of baking soda and stir
Step 4: Add 1 tbsp of contact solution and stir vigorously.
Step 5: Continue stirring until the solution starts to solidify. At this point, you can pull it out and begin to knead it with your hands. 
Again, this project started out as a winter-themed batch of slime, but my love for neon took over, and it quickly became a color-mixing experiment (leaving my hands bright pink)
Another one of my favorite science sensory experiments is 2-ingredient faux snow! Although the consistence more resembles mashed potatoes than snow, it is easy to make and clean up, and the kids loved it! 
 You can read more about our faux-snow experiment here.