Gabrielle Dixon (Teaching Special Thinkers) and I met at the Teachers Pay Teachers conference in 2017 where we quickly bonded over our shared love for teaching special education, and our passion for creating meaningful, adapted resources.
Our experience with teaching in self-contained special education classrooms gave us first-hand knowledge of the challenge it is to find engaging and appropriate materials for special education students.
We know many special educators are provided very little in terms of curriculum, and the materials that are provided often require hours of modifying.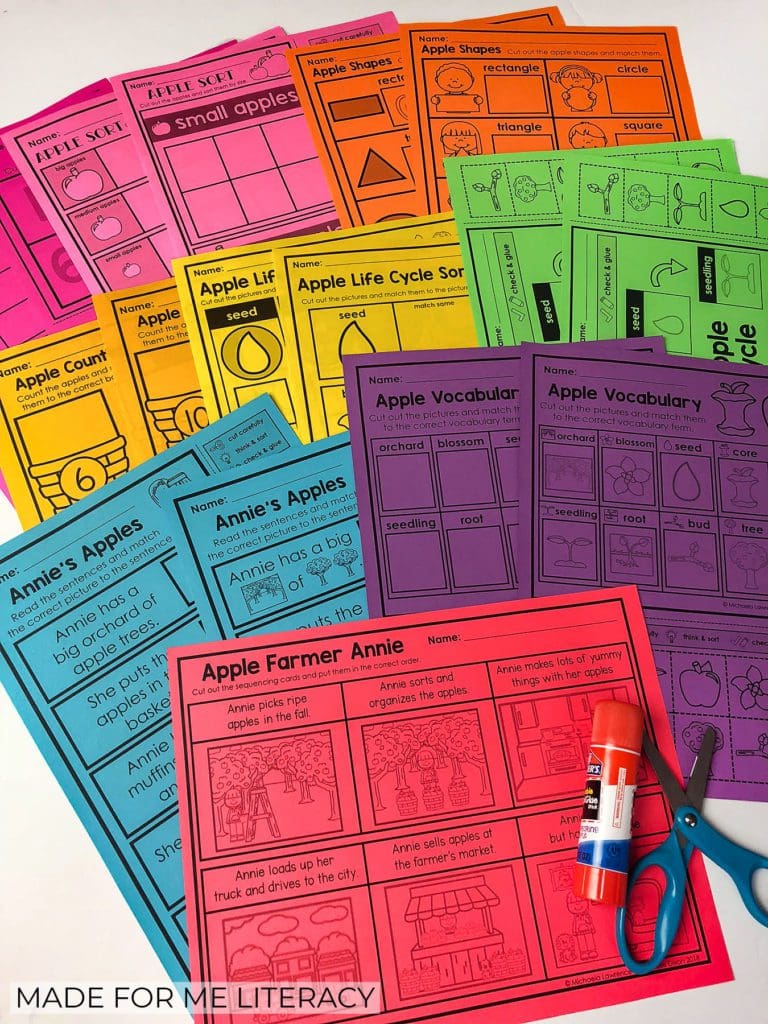 Made For Me Literacy provides special education teachers with engaging, comprehensive reading units meticulously crafted with special learners in mind. These monthly-themed units span various subject areas, including basic reading, writing, math, science, and fine motor skills.
MADE FOR ME LITERACY ACTIVITIES
Each month, Gabrielle and I will release a new themed unit. The familiar layouts each month allow you to teach new skills and content, while keeping the presentation consistent.
STORY TIME MAPS & ASSESSMENTS
Instill a love of reading and immerse your students in our monthly read-alouds! The texts each include story maps and interactive assessments to help increase student comprehension.
VOCABULARY
We have carefully selected high quality stock photos and clip art help students visualize and generalize new vocab. concepts!
ANCHOR CHARTS
To further promote knowledge of each theme, easy-to-make anchor charts are provided. Simply print, cut, & assemble these anchor charts with your students!




EASY ART AND WRITING
The art activities include easy print pages so you can print pieces directly on construction paper (so students can cut the shapes out), and step by step real picture directions for students to follow independently or as a whole group activity.
TASK BOXES
Increase independence and enhance basic math and literacy skills. Each unit contains 4 math and 4 ELA task boxes, each with two levels of difficulty.
FILE FOLDERS
Hands on fun! These give students even more practice with basic math and literacy skills worked on in each unit. Each unit contains 4 math and 4 ELA file folders, each with two levels of difficulty (16 total).
VISUAL RECIPES
Cooking is a fun, hands-on way to incorporate many academic and life skills! Each month, you will be provided with one edible visual recipe and one sensory visual recipe. Easy-to-complete student reflection sheets are also included!
CUT AND PASTE
These differentiated cut-and- paste activities are a great way to assess student knowledge, promote independence, and practice fine motor scissor skills.
WE LOVE SOCIAL MEDIA!
Are you using Made For Me Literacy in your classroom? Please tag us – @especiallyeducation and @teachingspecialthinkers – in your photos and stories! Or, use the hashtag #madeformelit …. better yet, do both!